Crossover Symmetry Builds Strength & Mobility To Help You Run Pain-Free

Activation
Use the 5-minute Hip & Core Activation to get yourself ready and moving before your runs.

Strength
Strengthen your glutes, hamstrings, & core muscles for better run mechanics & increased speed.

Recovery
Get a daily program to help you get past pain and stiffness that's slowing you down.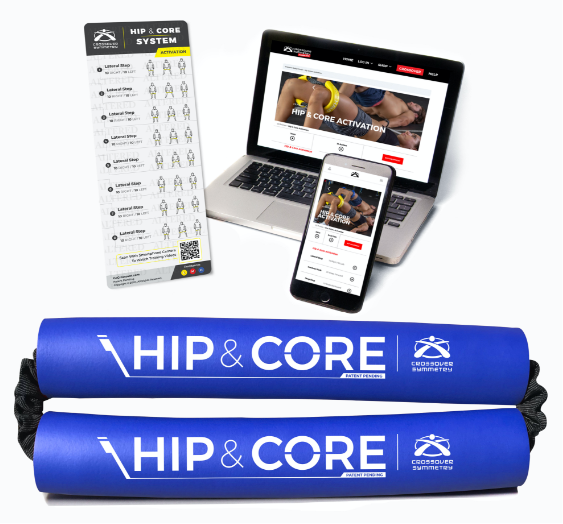 What's Included?
Education: Our video training zone will walk you through Activation (warmup fast), Strength Training (develop power), and Plyometric training (build speed).
High-Quality Equipment: The Hip & Core Band is easily cleaned, contours to the leg for comfortable movement, and durable enough for years of daily use.
Pain Rehab: Get rid of nagging back and knee pain with our 30-Day Fix series.
Buy Now
Hip & Core Training
The Key to Power is All in Your Hips.
Add the Hip & Core System to Your Arm Care for a Full-Body Performance Plan.
Buy Now
As a physical therapist, I absolutely love the shoulder program for my swimmers, but never realized that I would also use it with all of my other athletes. All of the youth and high school athletes I'm seeing are now benefiting from these, as well as myself and my mom.
Cathy HongLos Angeles, CA
Best shoulder mobility product I have ever used. I feel more stable and comfortable with weightlifting overhead and plan to use this system for life.
Miguel GarciaSilmar, CA
So far so good. I've only done about half the program I"m on, but feel better with more mobility. I've had the shoulder bands and helped my shoulder pain and strength. I'd highly recommend both systems.
Charles LanderSaint Paul, MN