Crossover Symmetry Builds Strength & Mobility To Move & Play Pain Free
Modern life is robbing your game of distance and control – possibly causing you neck & shoulder pain as well.
We have the tools you need.  With programs designed by performance and medical experts, and durable equipment made for athletes, you can train your body to swing the club better.
In less than 5 minutes a day, you can develop the strength and stability needed to boom drives, hit fairways, stick greens, and lower your scores.
Gain More Distance Without Changing Your Swing
Eliminate Pain
The Pain and Rehab section includes our proven process to self-rehab your shoulder, back, and knee pain.
Strengthen Your Game
Get a daily training program to help you get past pain and stiffness that's slowing you down.
Play for Life
Using Crossover Symmetry as a proactive tool is a simple way to keep yourself strong and moving for a lifetime of health and performance.
Professional Grade Equipment
The Crossover Symmetry packages are designed to be used right out of the box without any other equipment.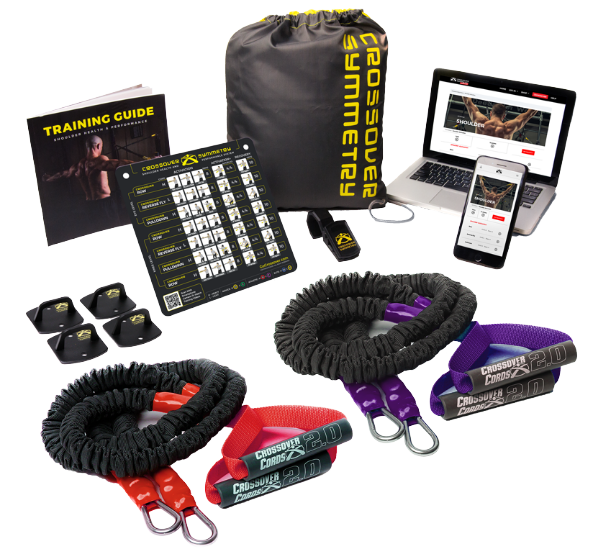 Chart & Education: Our exercise chart and video training zone will walk you through your warm-up, arm strengthening, and post-throwing recovery.
High-Quality Equipment: The Crossover Symmetry equipment is designed to be used at home or the field, & durable enough for years of daily use.
Pain Rehab: Get rid of nagging pain with our 30-Day Shoulder Fix.
buy now
Hip & Core Training
The Key to Power is All in Your Hips.
Add the Hip & Core System to Your Arm Care for a Full-Body Performance Plan.
buy now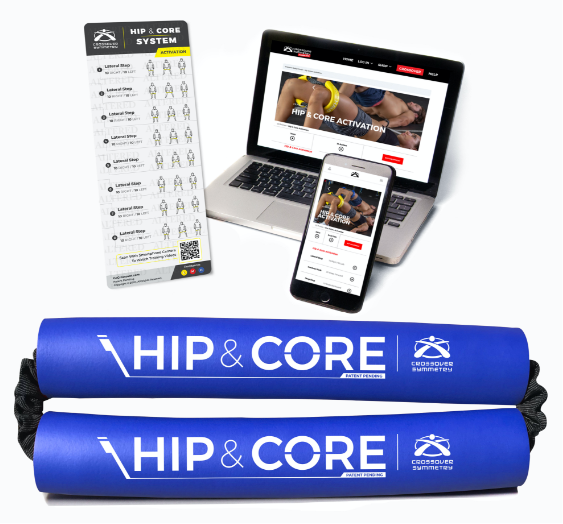 As a golfer with a shoulder injury, this was a life saver for me
Lance RaskaArlington, TX
No more pain in my shoulders and I was very pleasantly surprised to find much improved t-spine rotation in my golf swing! in fact I gained more distance and my handicap is coming down.
Madeline P.Fort Myers, FL
Game changer for my shoulder. I can now play golf pain free.
Michale BlakeScottsdale, AZ